[ad_1]
A zero-carbon journey around the UK
(Image credit: Paul Cox/Alamy)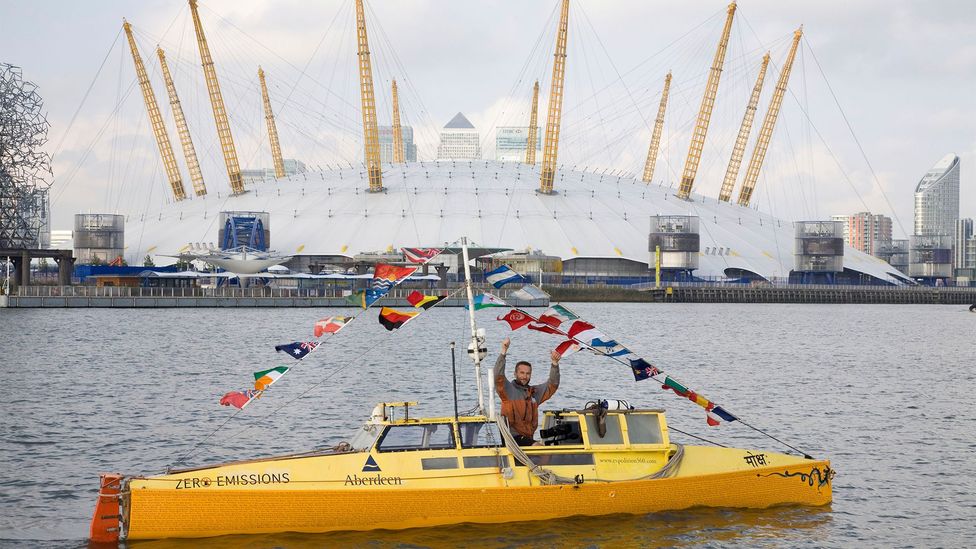 Fourteen years after completing the world's first self-powered global circumnavigation, Jason Lewis and his partner are on a three-year odyssey to circumnavigate the UK and Ireland.
T
The idea of spending every waking moment mere inches away from your partner – day after day, month after month, year after year – may sound like a bit much, but British explorer Jason Lewis is a man of extremes.
In 1994, the then-broke 26-year-old decided to leave his job cleaning windows and set off from London with his mate to circumnavigate the globe using only their own power. Lewis estimated it would take them two or three years. Thirteen years later, after crossing North America on inline skates; spending 73 days alone at sea in a pedal-powered boat after his friend dropped out; and biking, hiking and kayaking through Asia, Lewis became the first human to circumnavigate the world under his own steam.
Earlier this year, Lewis and his wife, Tammie Stevens (who had never been to sea before), set out on what Lewis believes is an even-greater adventure. By living out of the same 8m boat Lewis used to round the globe and biking on land, the duo have embarked on a zero-carbon journey around Wales to find others pioneering sustainability and document them in short films. The initial Wales trip is part of a larger odyssey called #GB360 in which the couple aims to circumnavigate the UK and Ireland over the next three years, highlighting individuals and organisations along the way who are working to protect the planet and pioneer sustainable living solutions.
VIDEO: A zero-carbon UK adventure

[ad_2]

Source by [author_name]